Solivita: A Luxury Lakeside Senior Retirement Community
Located in Kissimmee, FL this 4,300 acre master-planned community was specifically designed for the active 55+ retirement community looking to purchase a home in Central Florida. Nestled within the beautiful landscape only Central Florida offers, residents of Solivita can enjoy the rejuvenating streams and lakes that work their way in and around this luxurious retirement residential community.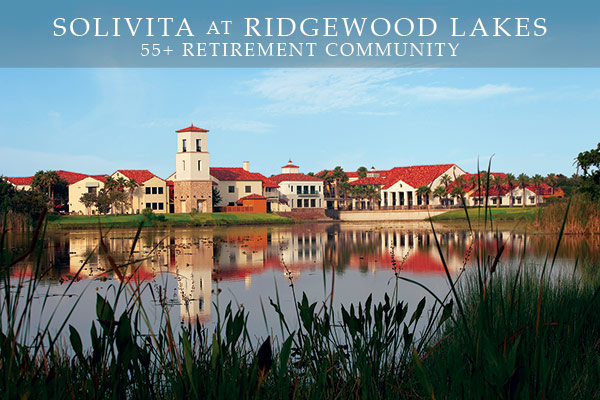 Only 40 minutes from Walt Disney World and Orlando International Airport, Solivita also offers a convenient proximity to additional nearby attractions including: Universal Studios, Lakeridge Winery & Vineyards, Kennedy Space Center, and Amway Center.
Luxury Homes within Solivita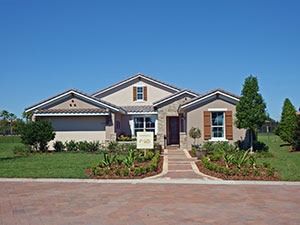 You won't be disappointed with the craftsmanship and attention to detail that has been put into the available homes to buy within Solivita. The warm Tuscan styled architecture is only surpassed by the intuitive and modern look of large great rooms, kitchens that are focused on the love of food and cooking, and stress reducing bathrooms. (You might never leave your home spa)
Amenities & Clubhouse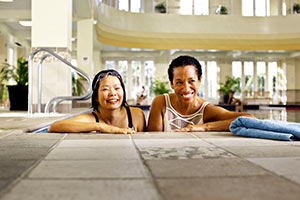 The Riviera Spa and Fitness Center is Solivita's crown jewel. This 32,000 square-foot center features heated indoor swimming and an walking track for residents to utilize. Various training activities and programs are available to 55-plus residents year round. The Palms Amenity Complex fitness center offers Solivita residents access to a dedicated and knowledgeable fitness team and staff.
If you're looking to host your own event or party, residents can take advantage of The Starlite Ballroom. The entertainment facility is perfect for large or small events!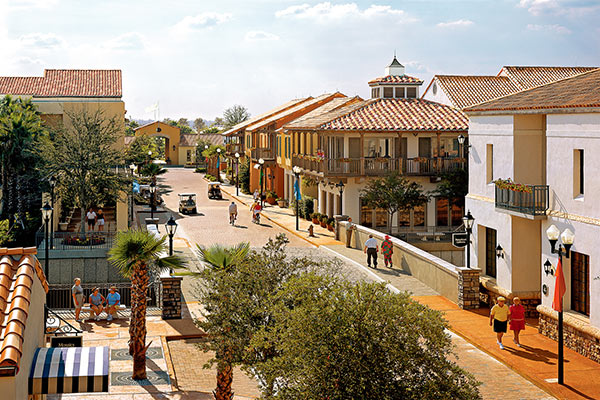 Got a four-legged friend? Solivita hasn't forgotten about the either. Its newly designed dog park featured secure, fenced area with proper shading and water elements to help your pets feel welcome. The park is located within 'Freedom Park', a collection of outdoor activity spots where residents gather to partake in some of their most favorite outdoor activities, including: softball, boccee ball, horseshoes. The outdoor pavilion is perfect for residents to host parties and events for visiting family and guests to Central Florida.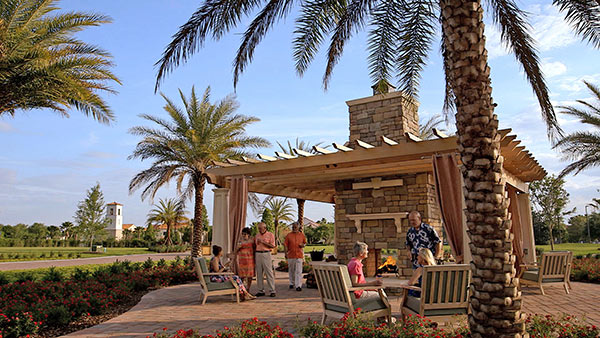 If the little white ball is more your thing, you're in luck! Get lost on Solivita's semi-private Stonegate Golf Club on one of its two championship 18-hole golf courses: The Oaks and Cypress. Relax and enjoy a bite to eat or beverage at their 19th hole 'Stonegate Grille'. Overlooking the final hole on the Cypress, residents can take in a beautiful Central Florida sunset or step into the pro shop, practice facilities or aquatic driving range.